Welcome to Engler Engineering Corporation's On-Line catalog. All of our quality products may be purchased directly from our on-line store.
Our catalog is equipped with an online "shopping cart". This allows you view each product and then place the item in your "shopping cart." You can change your selection at any time before the final checkout screen.
All of the item placed in your "shopping cart" will be totalled and the appropriate tax (for Florida residents), shipping and insurance charges will be added. For orders within the United States, you will be able to choose between three methods of shipping. You can then transmit your order over a secured server (encrypting such information as credit card numbers) directly to Engler Engineering.
Your order will then be filled.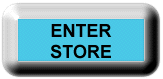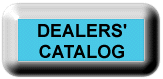 Navigation Tips


When viewing items in the catalog you will come across three arrows. These are navigational aids. The right arrow will take you to the next product, the left arrow, back to the previous product and the center arrow will take you to the product list.
This site is optimized for Netscape 3.0 and above. If you are not using Netscape 3.0 and above, do not choose frames mode in the shopping area.